None of us went into 2020 expecting to experience a global pandemic. And with that comes celebrating special days and holidays in the comfort of our own home sans family, including Easter. While it's a bummer that doesn't mean that it can't still be super memorable. We've been brainstorming ways to make this Easter extra special and here are our favorite ideas:
Host Your Own Easter Egg Hunt
There's something extra magical about kids believing that the Easter Bunny came to their own backyard. Bring the magic to life by pulling apart cotton balls and spreading them throughout the yard to make the bunny's visit extra realistic. 
You can also make your at-home egg hunt even more fun by getting creative with the egg fillings. Some awesome ideas we've found are:
A mini puzzle to put a piece in each egg
Stickers 
Print out "challenges" to put in each egg like, "jump 10 times"
Legos
Have older kids? You can also find glow in the dark Easter eggs and have your Easter egg hunt after the sun goes down! 
Want to get mom and dad involved? Snag some mini liquor bottles and hide them in special eggs for the parents! Cheers!
Start a New Tradition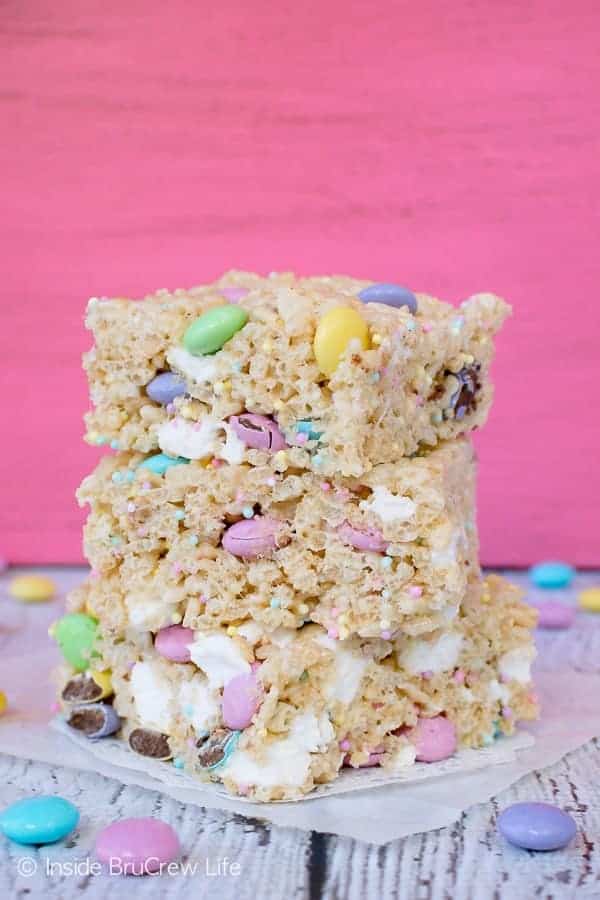 Now is the perfect time to start a new tradition with your family. We love the idea of trying a new recipe with family like Easter rice krispies treats or Easter themed sugar cookies. You can also check out local bakeries for decorating kits to take the work out of it for you! 
If you're looking to steer away from the kitchen, a new tradition can be as simple as leaving carrots out for the Easter bunny on Saturday night, reading a special Easter book, writing letters to the Easter bunny, or taking time to talk or write about what you're thankful for! 
Take the Easter Bunny Virtual
In times like these people are getting extra creative and seeing the Easter Bunny is no exception. Visit Picture Me Bunny or download the app "CatchACharacter" to get a photo created of your child with the Easter Bunny. In lieu of visiting the Easter Bunny, give our furry friend a call! Download the app "Call the Easter Bunny" to ring them up. 
Get Dressed Up
As we were staring at a stay at home order in Illinois, I skipped buying special Easter outfits for the family, but that doesn't mean we can't still get dressed up for the occasion! We are planning on digging into our own closet and putting on fun, bright, springy outfits to add some cheer to the day. Not into dressing up? Pick a fun theme like PJs or a favorite color for the family to wear. 
I also just ordered these adorable (and CHEAP!) bunny ears for us to rock during our brunch. Speaking of brunch, don't forget to check out your favorite local restaurants for special Easter menus. Takes the work off of you AND supports small businesses in these hard times--win, win!
Happy Easter everyone! This might not be the way we were hoping to spend Easter, but it will definitely be one we will never forget!
This post contains affiliate links, which we may earn a small commission off of the sales.