This is Graham's first year having teachers and they are truly saints. They mostly deserve a raise, but in lieu of that we'll all be gifting them cute gifts for the holidays! When brainstorming this list I focused on things that are budget friendly, have personal touches, and are something teachers will actually use. Let's get to it!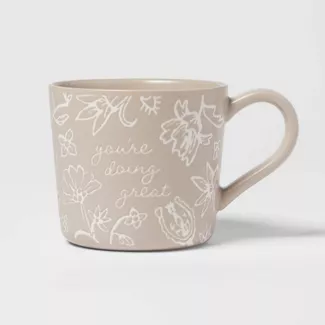 Anyone would love getting this positive mug and it's oh so cute sitting on a desk. I love filling mugs with smaller gifts like the lanyard and hand lotions from below for a complete gift!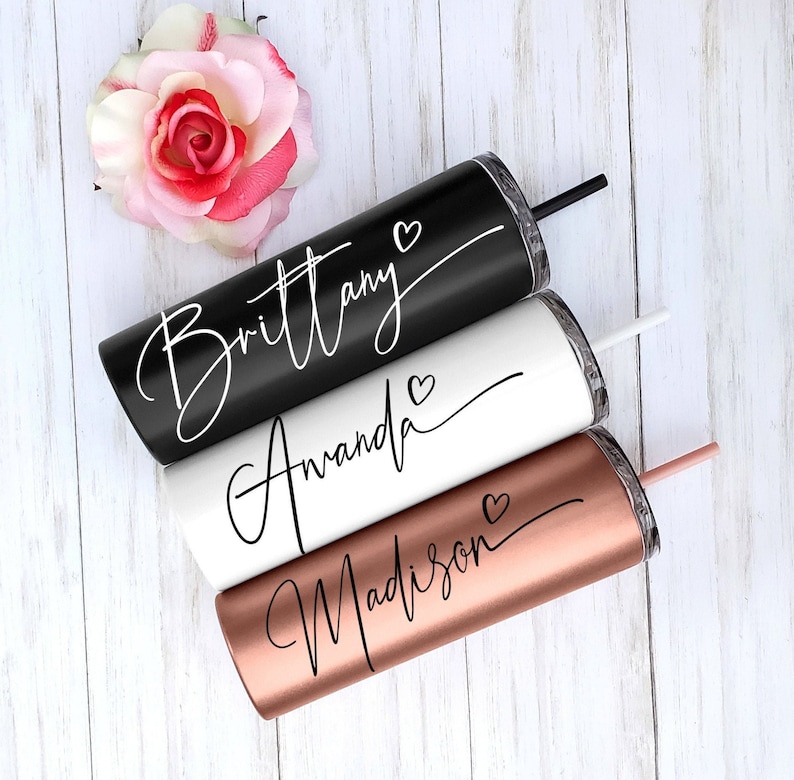 If there's one thing teachers need handy all day it's water bottles! This personalized option has a great sleek design and is perfect for keeping at school to stay hydrated. 
Most teachers have to wear lanyards with their IDs while they're at school. This personalized option is from a woman-owned small shop and is so thoughtful!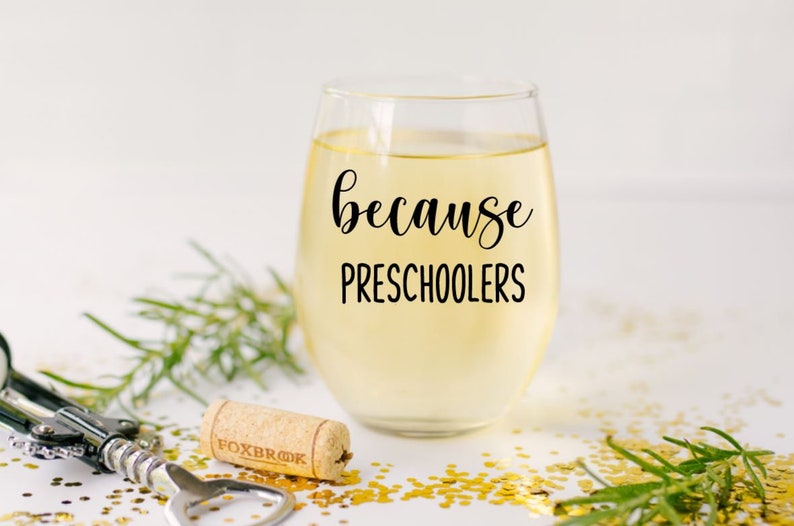 I mean, can't go wrong with a wine glass, right? This one is sure to make your teacher chuckle every time they get it out. This glass is great paired with a great bottle of wine or filled with little goodies like the necklace and lotion below!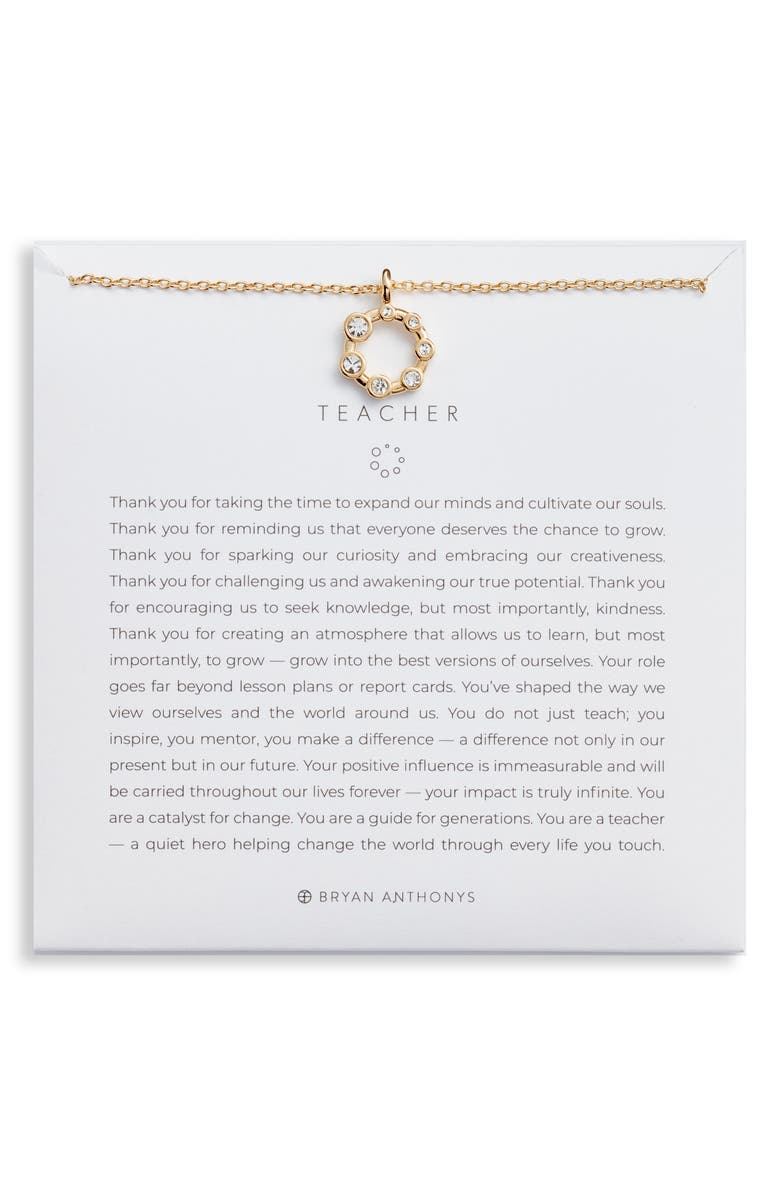 This beautiful (and trendy) necklace is not only pretty, but comes with a sentimental message that's sure to make your teacher cry! 
Teachers can always use some quality beauty items. I love Beauty Counter (that's a topic for another day) and they have amazing gift sets for the holidays! My favorites for teachers are the Good Scents Hand Cream Trio, Clean Swipe Lip Balm Duo, and Mini Must-Haves! You can also split up these gift sets to gift to several teachers.
Another great option that teachers can get a ton of use out of. This wine tote is so festive and perfect for gifting your favorite bottle of wine!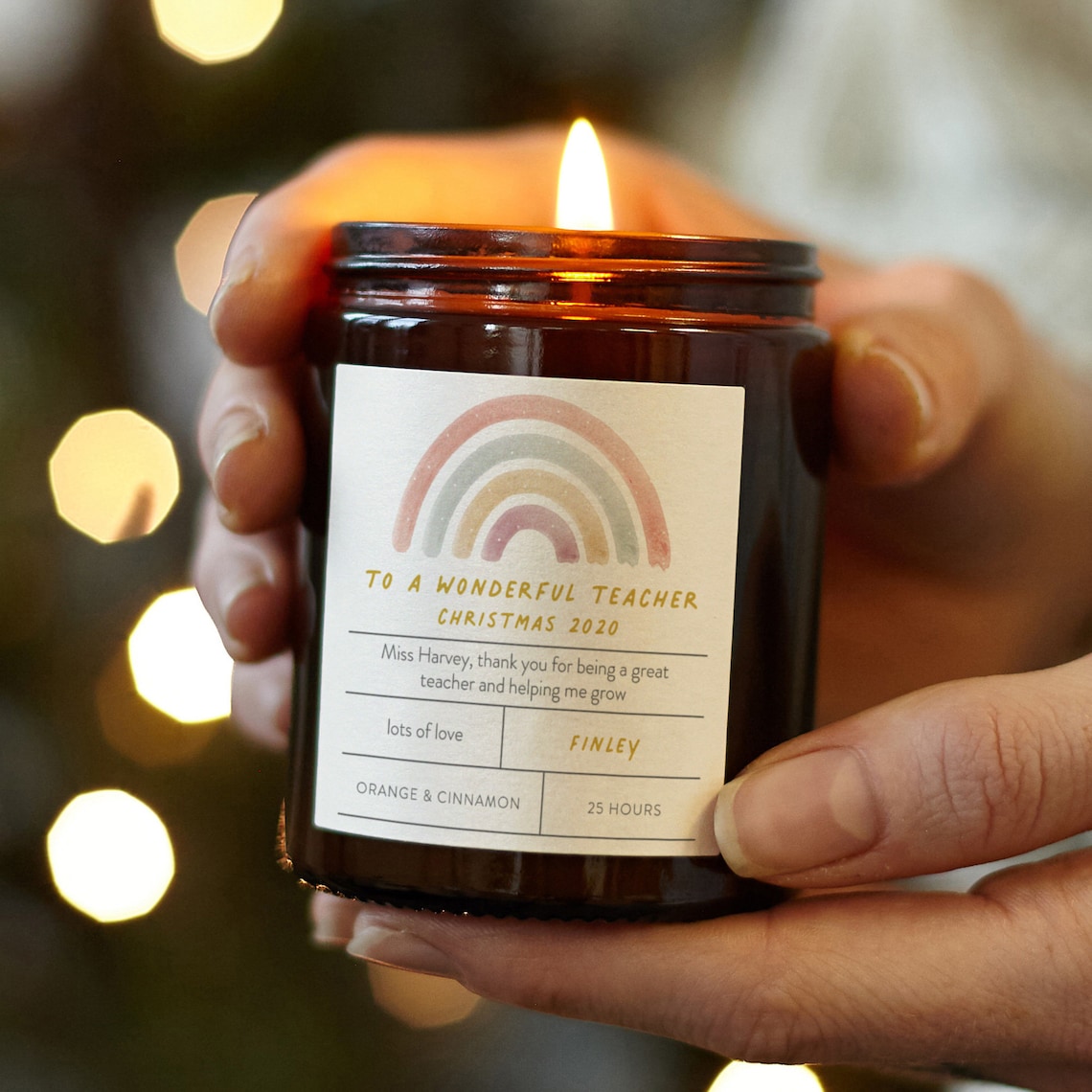 The understated personalization on this candle is so sweet and candles are always a great gift because you know they'll actually be used! 
Hats are great gifts because you don't have to worry about sizing! And what teacher doesn't love a little rainbow moment?!