During the COVID lockdown I've really leaned into cooking at home. I've been enjoying stumbling my way around the kitchen and discovering new gadgets that make cooking easier--I can take all the help I can get. Here is a breakdown of my favorite must-haves for the kitchen:
This little invention is GENIUS! This colander is so easy to use and saves you a ton of room compared to storing a traditional colander. 
Another space saving item we love. These storage containers are microwave safe, freezer safe, and collapse flat for easy storage. 
We are OBSESSED with our SodaStream. Another super simple concept that we use all the time. I love that you can flavor your sparkling water naturally with things like lemon and lime and save money on buying canned sparkling water every week. 
We lived way too long without a simple kitchen thermometer. This gadget is a must-have for cooking meat. Instead of constantly overcooking your chicken and cutting it 1,000 times to check if it's done, you can get a quick read on the internal temp with this thermometer!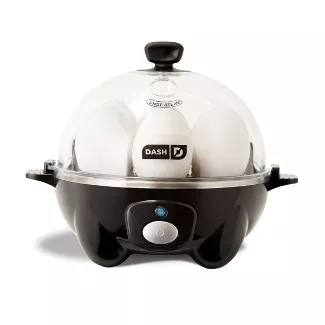 A rapid egg cooker is essential for families on the go and picky eaters, like my toddler who will basically only eat eggs. You can make a variety of eggs in just a few minutes and bonus, it's easy enough for older kids to help with!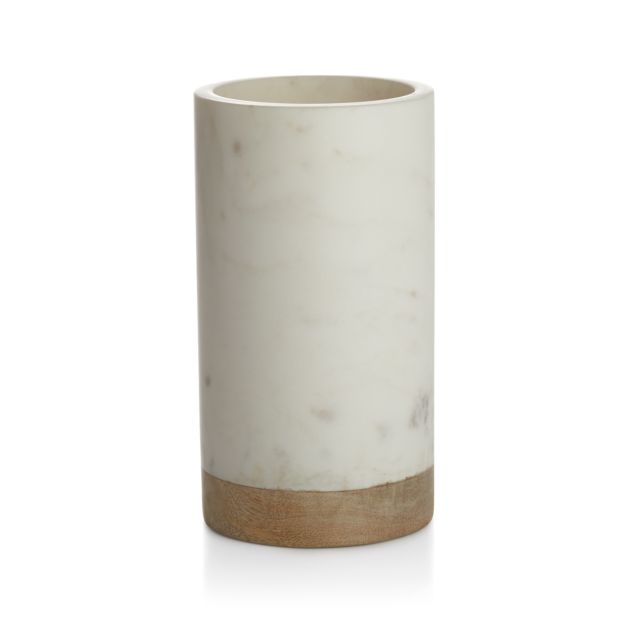 This little diddy is amazing for entertaining! Just toss your chilled wine bottle into this chiller to keep it cool for hours. It's also so pretty it can be used as a vase, too!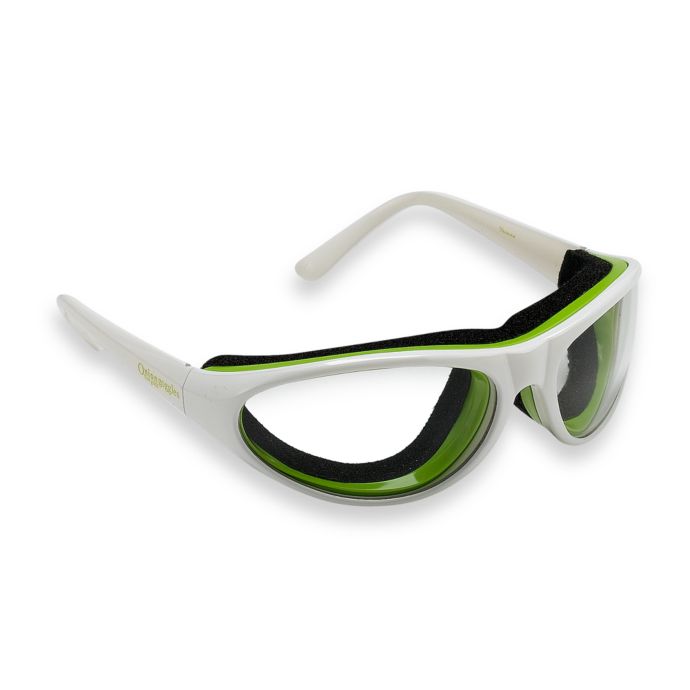 These are hilarious and are sure to give you a good laugh every time you put them on, but they're a must-have for people whose eyes are easily irritated by onions (i.e. my husband). Toss these hotties on and you'll avoid lots of tears!
Bacon, yes please! Bacon is a staple in our house and this bacon tray keeps mess to a minimum. Sign me up! 
This milk frother gives me a questionable amount of joy. It's so satisfying to use and adds a special touch to your homemade coffee drinks so you can treat yourself at home. 
Another gadget I wish I would have invented! This simple tool makes mashing meat and potatoes much easier and faster. We especially love it for cooking ground meats!
We're big fans of flavoring our water with lemon and limes, but always end up with seeds in the glass. This citrus juicer ensures that you get all the good juice from your produce without the seeds. 
Happy cooking, friends!
This post includes affiliate links so we may earn a small commission off of purchases made through these links. Thanks for your support!